E'NOD / ENOD THEIA Waterproof Wireless Speaker - Green
E'NOD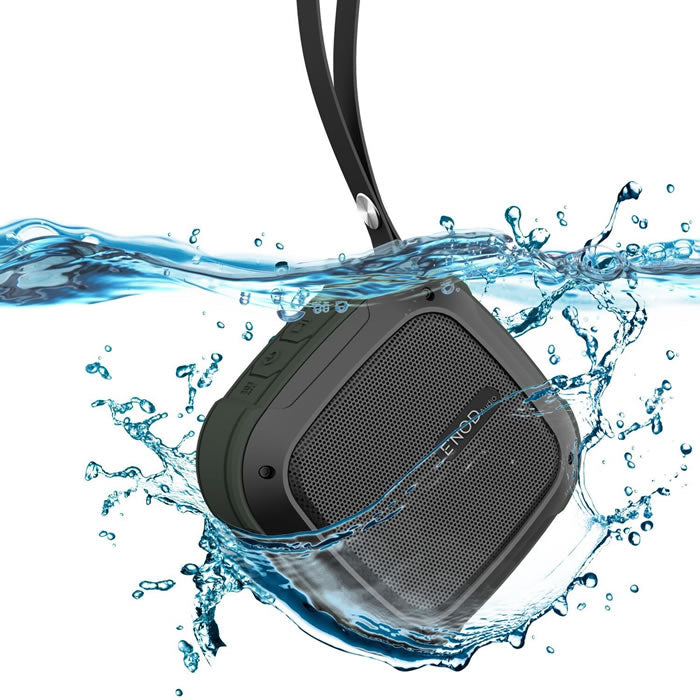 THEIA Bluetooth Wireless  Speaker - Green
From the makers of the E'NOD Truly Wireless Earbuds comes the Waterproof THEIA Bluetooth Speaker.
Enjoy a premium unboxing experience as you set yourself free from cables with this beautifully designed, stylish, high quality and robust 5W Waterproof speaker.
Complete with carrying pouch this robust, rubber clad speaker will deliver up to 5 hours of continuous music play.
Check out Zach's Tech Turf review below where, ignoring his own advice, he dunks the speaker under water with no ill effect.
Perfect company for the beach or pool this Summer.
5W High Quality Speaker System,
IPX7 Waterproof Bluetooth Speaker,
NFC Touch Connection,
Backup Power Bank,